ABOUT PCMF
We are committed to assisting our customers create and preserve wealth and value by consistently delivering to them excellent financial guidance, hence upscale our strategic focus in partnership, speed, flexibility, timely communication and consumer sovereignty We work to identify client specific needs, prescribe solutions for value increase and customize transactions to suit their specific identified needs. Principal Capital is incorporated under company code 1963 (ACT 179) and licensed and regulated by the Bank of Ghana with its Head Office located at No. 20 Blohum Street, Dzorwulu – Accra, Ghana
VISION
To become "an oasis of financial solutions" within the next five years and beyond.
MISSION
Proactively identify customers financial needs and develop innovative financial package to resolve these needs on a win-win platform.
VALUES
Respect
Be the first to know
Integrit
Freedom to succeed
Stewardship

The Board
Management Team
Profile

The board of the company is made up of renowned and accomplished thought leaders in diverse fields of expertise. The board is committed to the core values of the company and is relentless in its quest to drive this. The Board's charter requires of it an unflinching pursuit of good corporate governance practices in the activities of Principal Capital Microfinance Ltd. Below is the list of our esteemed Board membership

Dr. Michael Boadi Nyamekye

Chairman

Dr. Boadi Nyamekye is an Educationist, Preacher, Author and Entrepreneur. He holds a PhD in Business Administration and Marketing both with the University of Ghana Business School. He also holds other Masters Degree in MPhil (Marketing), MBA (HR), Masters in Leadership & Governance and Bachelor of Management Studies.

Doctor is an experienced and accomplished International Marketing Consultant having worked in various capacities with reputable institutions both local and international. He is the President of The Maker's House Chapel International and a lecturer at the University of Professional Studies (UPSA) Maker's House Chapel International


Joseph Abuabu Dadzie

Non-Executive Director

Mr. Dadzie is a Banker, Energy and Communication Expert. He holds an MBA (Finance) and MSc (General Management) from Nyenrode Business Universiteit ,Netherlands, as well as BSc (Chemical Engineering) from KNUST, Ghana. As a Banker, he worked as Director (Commodity Corporate), Head (Large Local Corporate & Parastatals) and Senior Manager (Financial Institution) all with Standard Chartered Bank.

In communication, he was the Chief Operating/Finance Officer for Surfline Communication Limited Over the years, he has worked in the energy sector as an Assistant Operations Officer with TOR, Market Research Analyst with GNPC, CFO with Woodfields Energy Resources and currently consulting for GNPC.

Adwoa Asuama Abrefa

Board Secretary

Adwoa Asuama Abrefa has been a Corporate Legal Practitioner for the past thirteen years with extensive knowledge and specialization in corporate law, land/property acquisitions, corporate governance and company secretarial work. She began her career as an in-house lawyer for the Divestiture Implementation Committee in 2001 before joining Cirrus Oil Services Limited in August 2008 where she started as Manager, Legal Services and rose through the ranks to the position of the Director, Legal Services.

In addition to her repertoire of specializations, Adwoa has focused on the oil and gas industry and has pursued a Masters in Law (Oil and Gas) at the University of Ghana Legon.

She doubles as the Board Chairperson of Tel Energy Limited and Company Secretary for Cirrus Oil Services Limited, Woodsfield's Energy Resources Limited and Bay Developers and Realty Limited. Adwoa acquired her BA (Hons) in Law and Political Science Degree from the University of Ghana, Legon and qualified as a Barrister at Law (BL) at the Ghana School of Law, Accra.

She went further to pursue her LLM at University of Ghana Law School. Currently, Ms Abrefa is as a Member of the Ghana Electoral Commission under the Nana Akuffo Addo Government.

Ms. Christiana Kyeremeh

Chief Executive Officer

Until her appointment, Ms. Christiana Kyeremeh doubled as a Zonal and Branch Manager with oversight responsibilities for the North Industrial Area and Achimota branches of Zenith Bank (Ghana) Ltd. She started off as a relationship manager, rising to the position of unit head of the SME and Retail division of the bank and later set up and managed the Energy sector of the Bank. This sector became one of the flagship sectors of the Bank. Prior to joining Zenith Bank, she had the privilege of being the first female Territory Manager with Guinness Ghana Limited due to her exceptional performance and business relationship skills, having started off as a Sales Executive. This equipped her with excellent people's skills which endear her today to all those she comes into contact with. Christiana has an MBA in Finance and a First Degree in Business Administration (Marketing Option) In her role as CEO, Christiana and her management team will be expected to uniquely position Principal Capital into becoming a fore-runner in the Non-Banking Financial Industry in no time.

Profile

Principal Capital Microfinance is run by industry experts who have been seasoned by years of exposure and experience in the industry. Individually, the management team brings on board unique skill sets to complement the overall team.

BOAKYE-YAM BOADI

Chief Operations Officer

Former Finance Manager at Catamount Microfinance Ltd.Former Audit Team Leader at PKF (Formally Pannell Kerr Forster)
Former Accounts Officer at Intermove Group of Companies.Financial Modeling in Microsoft Excel (Benchmark Financial & Management Training Centre – Ghana). Advanced Business and Financial Reporting Using Excel (Meirc Training & Consulting, Dubai, United Arab Emirates). Bachelor of Business Administration (BBA) – Accounting Option. MBA(Accounting) from University of Ghana Business School. Part 3 of Institute of Chartered Accountants (ICA – Ghana).


A. BERNICE BOAKYE AYERTEY (MRS)

HEAD OF MARKETING

Bernice has good experience in the sector due to her freelance work with some renowned institutions in the industry. She worked at SSNIT as National Service Personnel. She holds B.A in Information studies with Political Science and MBA (Marketing) both from the University Of Ghana, Legon. She is currently a student Member of Ghana Stock Exchange

IDDI FUSEINI

Internal Auditor

In-depth knowledge in Corporate Reporting and Advanced Audit & Assurance.
Former Audit Assistant, Kreston Coopers (Audit Firm).
Former Compliance and Assistant Accounts Officer – National Service (SSNIT).
Institute of Chartered Accountants, Ghana – Qualified.
A student member of Chartered Institute of Taxation (CIT), Ghana.
BA in Political Science and Sociology, University of Ghana.


CONSTANCE WIAFE

Financial Controller

Significant experience within the sector, with remarkable record of accomplishments.Former Deputy Finance Manager at Catamount Microfinance Ltd. BA in Sociology with Political Science (University of Ghana). Certificate in Financial Modelling from Benchmark Financial & Management Training Centre. Part 3 of Institute of Chartered Accountants (ICA – Ghana).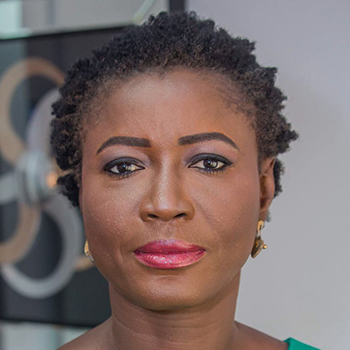 On behalf of the managment and staff of principal capital, i extend to you a hearty welcome to our website
Read More